busby
a tale of amazing mediocrity
Most people are other people.
Their thoughts are someone else's opinions,
their lives a mimicry,
their passions a quotation.
--Oscar Wilde
Hi I'm Mitchell, I dislike most poetry and I do information technology. I have started writing errant thoughts in my little blog
here
. I have a significantly more featured blog at
this location
.
idk
full time cactus at ~undeadcactus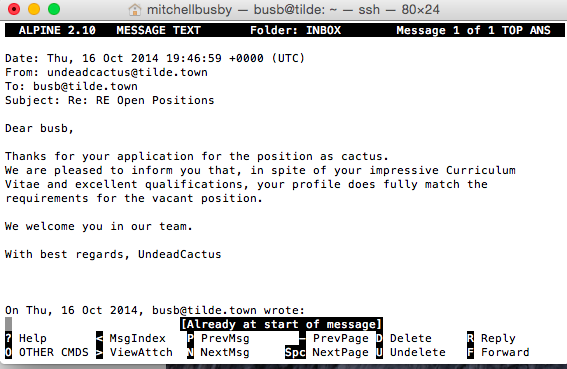 idk II
`` Impropriety!
          She looked down the Randalls road.
          A SELTZER BOTTLE