Oh hi, I didn't see you there
So I guess this is my homepage thing. Hi. I'm Zeether. I got brought here because Xkeeper posted about it on a forum and it looked cool, plus I wanted an excuse to mess around with PuTTY besides doing that Star Wars telnet thing everyone loves to do.


Yahoo Soda. Just drink it.


Why The Weather Channel sucks now.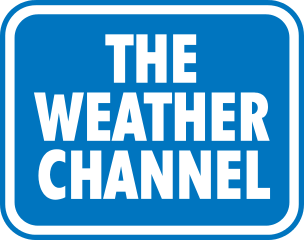 As a kid, I used to love when we went to hotels because it meant cable TV (well, most of the time, there was one instance where the hotel DIDN'T have it and that sucked). I was a big Nickelodeon fan (why do you think there's a Hey Arnold screen capture on here) but before I got big into that I would watch The Weather Channel. Not joking, I loved the hell out of it. The main thing was that it was all weather broadcasts, no news stuff, just weather all the time. You had typical anchor programs like Weather Center Live and whatever the evening show was called, but the main thing was that they had "Local on the 8s" occurring on every minute ending in 8. This was the local weather for the area you were in via a service called "WeatherStar" with some nice smooth jazz playing over it. The combination of these relaxing local forecasts, newsroom type weather reports and sometimes little segments like "Weather Wisdom" fascinated me as a kid and as a result I would usually associate family vacations with holing up in the hotel watching TWC.
Unfortunately, later on some brilliant (read: complete dimwit) executive decided that there needed to be more variety in the programming and decided to latch onto the reality show fever that was spreading in the late 90s/early 2000s. Shows like Storm Stories and Extreme Weather began to crop up and the nightly programming on the channel is now dominated by bullshit like this along with programs like "Fat Guys In The Woods" (what the fuck does this have to do with weather??) instead of the PM version of Weather Center Live or whatever it was called. Local On The 8s still exists but I miss when it was framed by just...weather reporting in a studio, not pre-taped crap. Also, it's just not the same since the WeatherStar was axed, even though the smooth jazz is still around. It's become too modernized and I wish they'd just go back to their roots. Nobody tunes into The Weather Channel to see reality shows about tornadoes, they want to see the fucking weather. Yes, weather.com exists and you can get weather broadcasts on your phone or something, but TWC had a certain style to it that got lost in the format change.
I'm not alone in feeling this either, there's people who have gone so far as to bring back the old WeatherStar and some folks even stream the thing 24/7, plus there's a whole website reminiscing about when TWC was good, but the channel itself just isn't worth it anymore. It's gotta drop the reality shows and be what it was meant to be. Unfortunately I don't see it ever happening any time soon.
(Also their clickbait level headlines on their website are awful and whoever writes them is terrible)
I need to update this place more but I keep forgetting it exists





Click for the [ Random page ]
Want to join the ring? Click here for info.