Background music courtesy of ~wingy. Click the button below to disable.
Hi!
Oh deer.

enjoy cat ~ted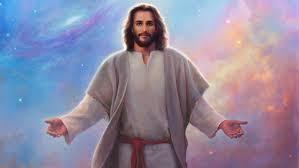 tilted ever so slightly... by ~karim
NO! Untilted by ~wingy
t
i
l
d
e
.
t
o
w
n
Little known fact: You can tune a filesystem, but you cannot tuna fish.
curl https://ptpb.pw/cvo- # :-)
tilde.town graffiti wall
x4464@tildetown:~$ ./welcome.py

💀 WELCOME TO THE ABYSS 💀

i made this box in order to highlight my immense love for other girls townies

Salut


YEET (brendantcc was here too! :P)
play this for more sans epicness
hey to make sans-related text more epic install comic sans on your system lol
EVERYONE PRAY TO OUR GOD EPIC SANS
OOOH graffiti.html went through a mass-level extinction. doge says so wow, much amaze

it really do be like that sometimes

this is npa testing his bot.....
God Help Me!
and this is desvox also testing the same bot
you are a very nice person
asabovesobelow

garlic bread

lol I have no idea how to css or html ~fantoro

I show you to see it through the light of Taco
And the understanding of Taco
Because when you see the face of Taco, you will die
And there will be nothing left of you
Except the Taco-man, the Taco-woman
The heavenly man, the heavenly woman
The heavenly child
The heavenly children
There'll be prayer on your lips day and night
There'll be a song of jubilee waiting for your king
There will be nothing you will not be be looking for in this world
Except in for your Taco
This is all a dream
A dream in death







Hello! ~tng


Link2006 was here
--your link is very lewd so it has been removed--


testing

i love you all
be happy

Hey you! You're pretty cool ❤

this is a message from beyond the graffiti binary's grave... yes pls add graffiti back to path!!!

Yes. Please. Do. :3

yes, please! for any clueless peeps: edit /var/www/tilde.town/graffiti.html :) ~imtilda was here! nyoom

wah thanks


CAN YOU DIG IT :shovel emoji: :grave emoji or possibly flower garden?:



LOOSE POOPS are sometimes a surprise.

hey guys, its austin -thanks, very cool.

hi its pie!

This is your captain ~patrick speaking, I hope ya'll had a great flight :)