Gallery
Here i put my art, newist comes first. Art may have desription.
Small tutorial on art!
---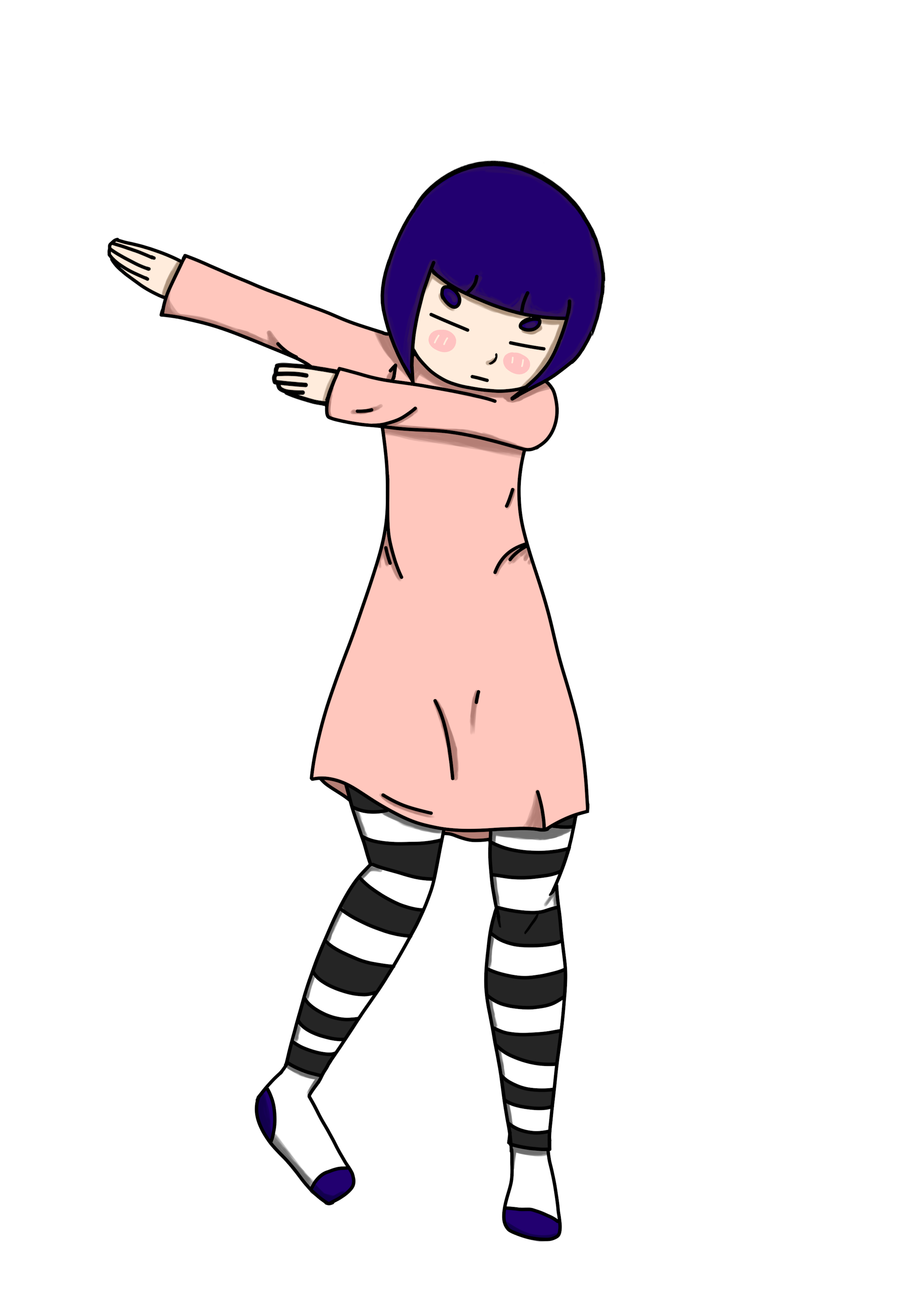 Doing a dab. a request from a friend.
--- Making a comic, and todo that I must have designs.
---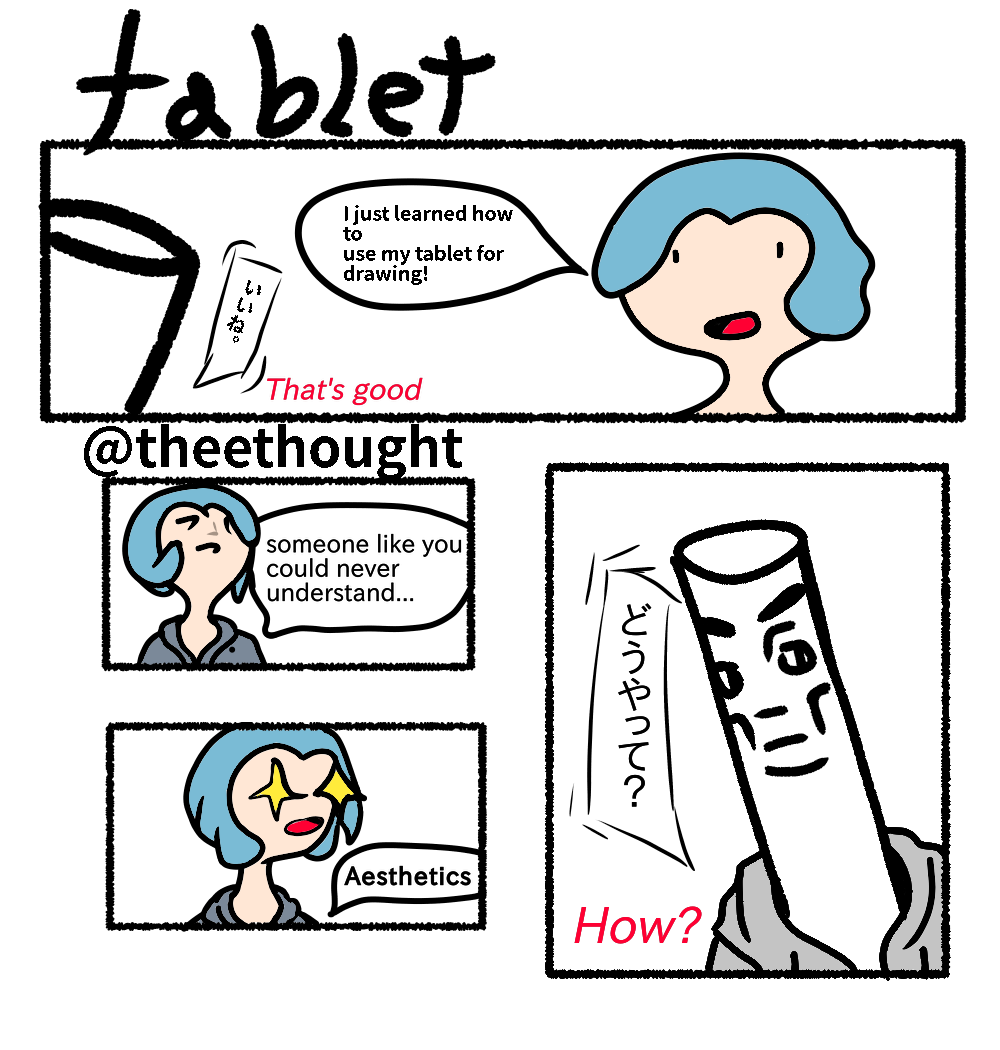 I just used a drawing program on my tablet. this is a right to left comic about it.
---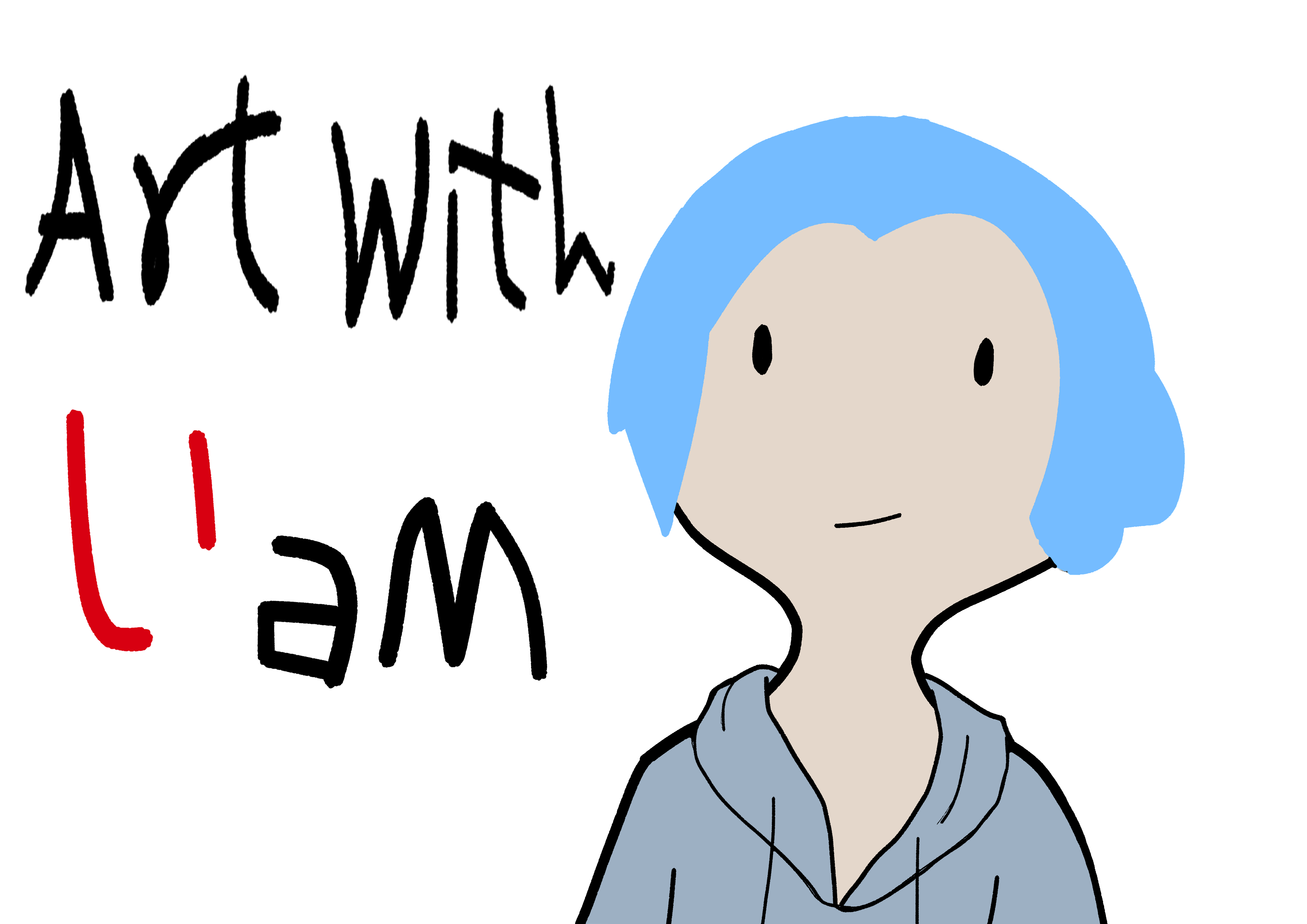 New logo! probible will change again but for now we have this.
---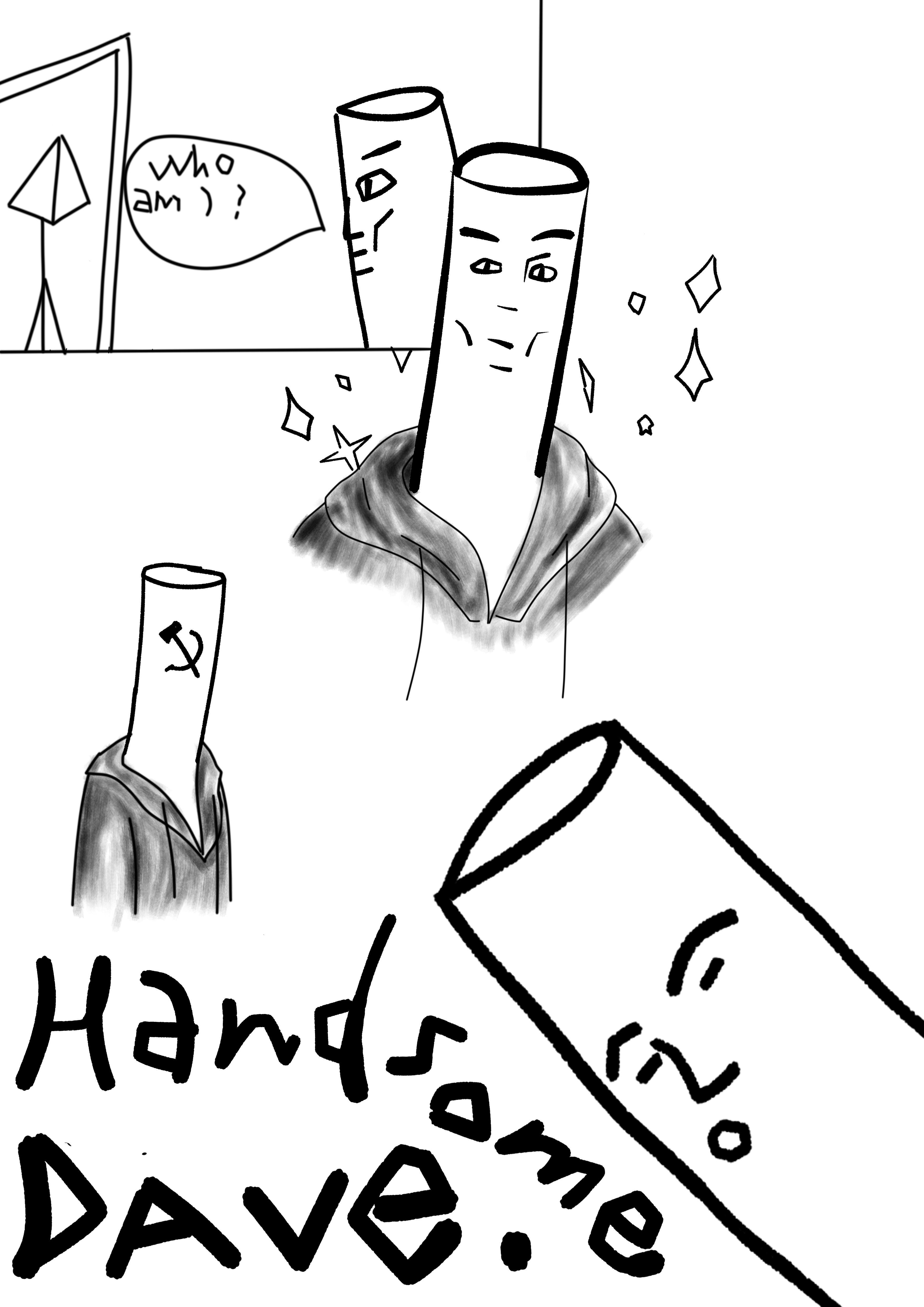 Handsome dave? Handsome dave. His face changes to how he feels eg. communist!
---
Originally for a school project but I used it for the logo of this website. This soon be changed as it is blury, not that blur is bad; good band.