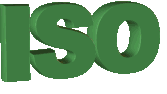 AMI is an ISO 9001 certified manufacturer
Come see us at . . .



For more information, email us or call
1-555-445-5931
Best viewed with


Check out


Copyright 1999
American Manufacturing Inc.
Last updated on
May 25, 1999


AMI's NEW HA-500 Series Digital Hot Air Rework Station is Born!

Take hot air rework to the next level with the HA-500 Series Hot Air Rework System. Incorporating digital controls, a closed-loop sensor built-in to the heating element, and integrated vacuum pickup all in a compact design that is ESD safe makes it the complete system.

AMI SL-200 Series Soldering Station

Rework at lower, safer temperatures by using the SL-200 Series soldering station, now available for purchase. Excellent thermal stability, temperature control with an integrated closed-loop sensor, and ESD safe design make this the ultimate rework system enhancement.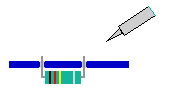 Quality Hand Tools
A complete selection of the highest quality cutters, pliers, tweezers, and specialty tools for the electronics industry.