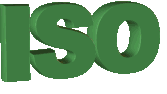 AMI is an ISO 9001 certified manufacturer
Come see us at . . .



For more information, email us or call
1-555-445-5931
Best viewed with


Check out


Copyright 1999
American Manufacturing Inc.
Last updated on
May 25, 1999
With the remarkable growth of the electronics industry and the expanding popularity of the home hobbies and crafts, there has been an increasing demand for high quality soldering tools that are both safe and precise. American Manufacturing Inc. has been producing exactly those kinds of tools for over 40 years, and their success has made them the leading producer of soldering equipment, with over 200 models ranging from ultra-precision soldering irons for integrated circuits to easy-to-use soldering irons for hobbies and crafts.
American Manufacturing Inc. continues that tradition in Japan. For more than 10 years American Manufacturing Inc's Japan division has been supplying high quality soldering tools to industrial as well as hobby and craft markets in Asia. We have also recently opened a European office so we can start expanding to the european market.
Today, American Manufacturing Inc. is looking to the future, with research and development geared to anticipate the needs of the 21st century. Some of the results of that research can be seen here. Take a close look and you will see why American Manufacturing Inc. will continue to be the leader in soldering tools well into the 21st century.
[ Home ]